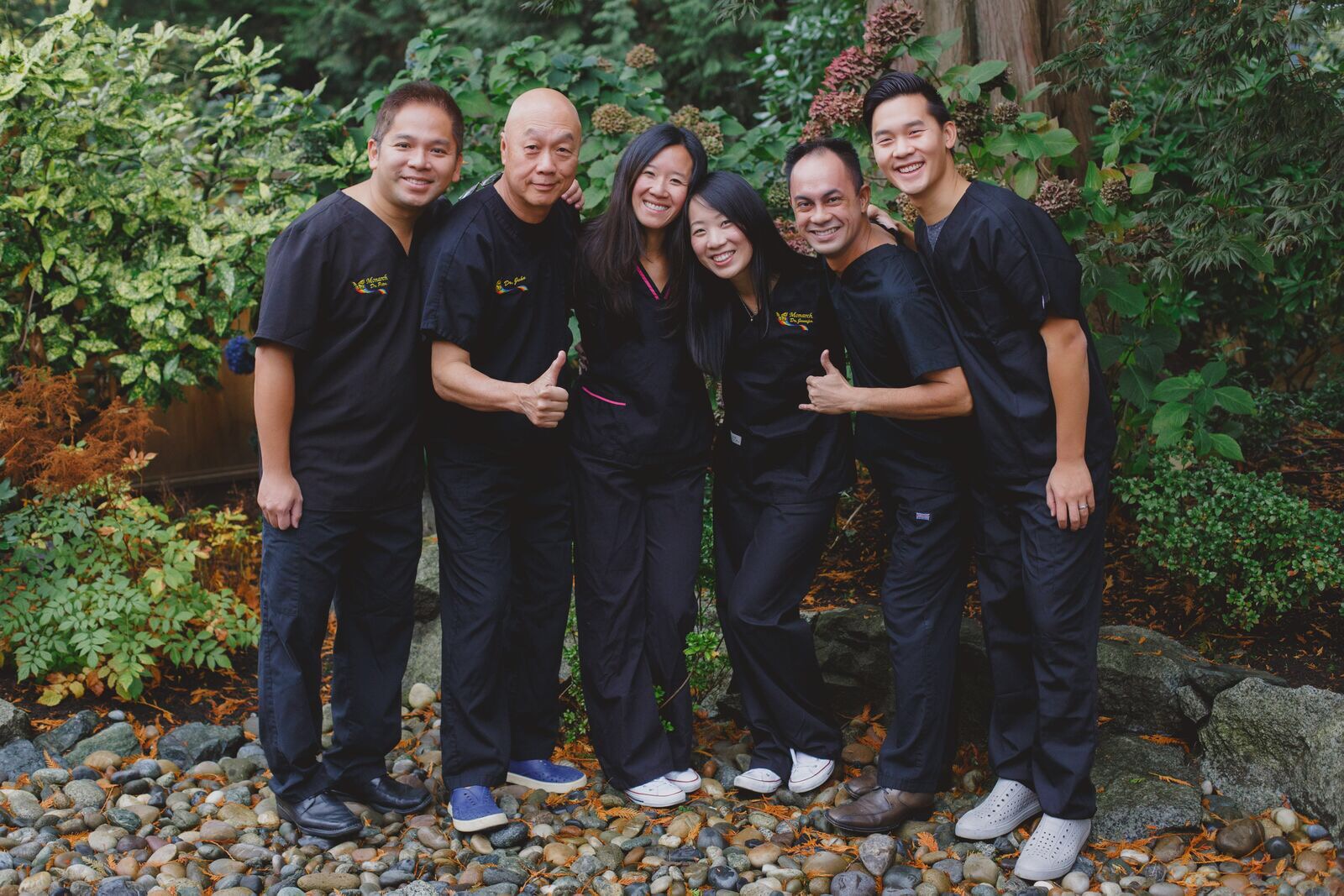 Welcome to the Monarch Family
Greater Vancouver PEDIATRIC DENTISTS & kids at heart
Are you looking for a dentist for your infant, toddler, child or teen in Greater Vancouver?
If so, you're probably looking for a dentist that:
provides the highest possible standard of care
has the special training, experience and care needed to treat babies and children, including those with special needs
uses up-to-date technology and knows the latest innovations in pediatric dental treatment
has a clean, modern & fun office environment
is conveniently located near you
offers after-school and weekend appointments so you don't have to take a day off for every visit
can bill your insurance directly
is honest, ethical and puts their patients - children and families - first
Do any of these sound familiar?
Of course they do - you want them all! After all, you want the absolute best for your children... and so do we.
How we'll make your child's dentist visits easy and fun
Children are special people, requiring a kid-friendly environment and specialized techniques.
Positive early dental care experiences contribute to life-long oral health.
Monarch Pediatric Dental Centre is a fun, playful environment designed to inspire adventure, not anxiety.
Our welcome areas are full of toys, books and video games to keep children engaged in fun activities while they wait their turn.
Every Monarch family member is a friendly, trained professional who has extensive experience working with kids.
We developed our Kid Friendly Care process to help even the most anxious kids (and parents) feel comfortable and safe in our care.
After all, it takes kids (at heart) to understand kids, right?
Kid Friendly Care
Tell
At every step, we'll tell your child what we're about to do using simple, Kid Friendly Words.
Show
We'll show your child every instrument before we use it, and explain it using plain language they'll understand.
Do
We gently apply our expert dental treatment so your child will feel comfortable and safe in our care.
Reward
Every patient gets a token to exchange for a prize from the Treasure Tower after their visit.
And the whole Pediatric Team
Meet our friends & colleagues
Meet your extended Monarch family
Every Monarch family member contributes something unique, and special to your patient experience.
They're all friendly, trained professionals who have extensive experience working with kids... and they're kids at heart, too.
Certified Dental Assistants (CDAs)
Works with doctors, patients and their families to provide a personalized patient experience using the highest standards of care and innovation in pediatric dentistry.
Reception Team
Works with doctors, CDAs, patients, families and insurance companies to facilitate smooth operations and the best possible patient experience.
Administration Team
Supports the medical, clinical and reception team have the right tools and resources needed to provide you with the best patient experience possible.
Together, we build healthy happy smiles that last a lifetime.